Bloody Vampirito Cocktail Bundle
Halloween and Day of the Dead (Dia de Muertos) is upon us. Try out our Bloody Vampirito and even place is an offering for this Dia de Muertos
Enjoy the Bloody Vampirito cocktail using our house Reserva del Senor Blanco tequila, clamato and seasoned with spicy sauces.
Everything you need is within this bundle and you'll just need to add the fresh ingredients (limes, basil leaves and ice)
This bundle includes:
* Tequila Reserva del Senor blanco
* Clamato 946ml
* Jarritos Grapefruit Soda 370ml
* Agave 330g
* Tajin Chile and Lime
* 2 x free tequila glasses
To make the Bloody Vampirito you will need the below ingredients and follow the instructions.
Ingredients
1 Lime slice (for rimming glass)
1 Lme wheel
5 Fresh basil leaves
1 -2 dashes of Habanero Sauce
100ml of Clamato approx.
50ml Reserva del Senor Blanco Tequila
60ml Jarritos Grapefruit Soda
Tajin Seasoning
Ice (as needed to fill glass)
Large glasses
Method:
1. Run the lime slice around the glass rim.
2. Use the Tajin Glass Rimmer to season the glass rim.
3. Add ice and basil leaves to a large glass.
4. Add 1 - 2 dashes of Habanero sauce, tequila and Jarritos Grapefruit.
5 . Fill the rest with Clamato.
6. Garnish with lime wheel and remaining basil leaves.
Any left over tequila, top up the 2 free glasses and make an offering!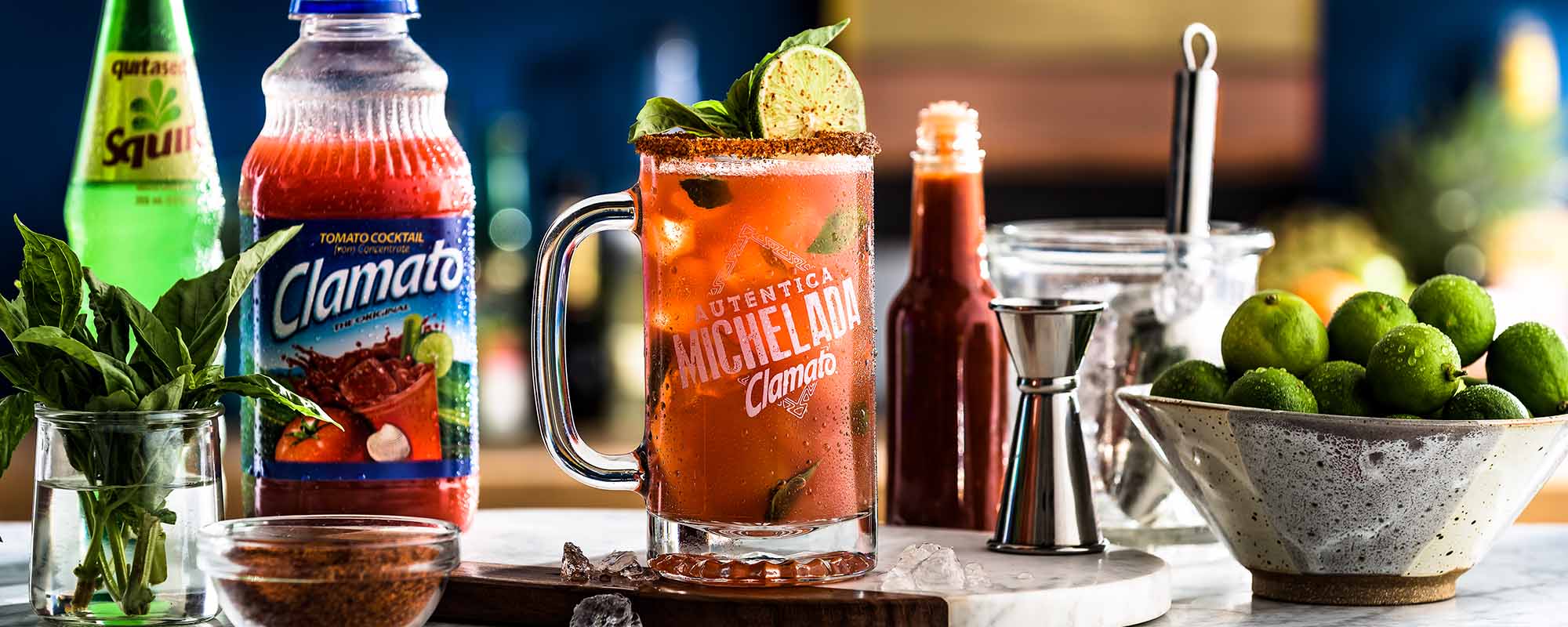 Write a Review
You must have purchased this product to review it.
Write a Review